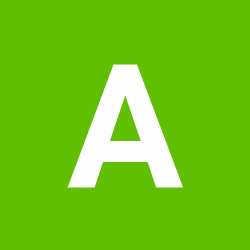 Content Count

32

Joined

Last visited
Community Reputation
0
Neutral
Profile Information
Lexus Model
Lexus Year
Location
I have ordered several high quality RX parts from Sewell. Just tried again and was informed they are no longer selling via internet. What is a good source of factory quality parts?

Had previously been very satisfied ordering parts from Sewell. Just tried again and learn that they are no longer in business. What is a good alternative source for high quality parts?

I have a 2010 350 with 18" wheels and 67,216 miles. Had Michelin Latitudes when I bought it and I replaced those with Latitude Tour HP at around 40k miles. This is my second RX (had a 2007 previously) and had only used Michelin tires on that one too. Even carefully maintaining pressure, insuring alignment and observing approx 6k mile rotations (rotate on same side only, no reversing rotation direction) the Michelins on both vehicles always got noisy. Really upsetting for such expensive tires! At 63,600 miles got tired of those tires making what's otherwise a very quiet vehicle sound like a truck! Decided to replace the Michelins. Did a bunch of checking on this site, a few others and Tire Rack. Based on that took a chance and fitted Continental CrossContact LX20 tires, which got the highest customer rating on the Tire Rack site. These were only $156 each, compared to ~$220 for Michelins and after 3600 miles I'm so far convinced I made the right decision! Quiet and smooth ride initially (but what tire doesn't give that) and they have stayed that way. I live in the West Michigan snow belt and have driven them in up to 8" of loose snow, in 1-2" of standing water and on several types of dry pavement and I'm extremely satisfied. These tires have 70k mile warranty which I think is better than Michelin. Until I tried these I'd bought into the Michelin hype but now am very happy I believed other reviewers and went with these.

Thanks to both respondents. Given the challenges I have with my Matador Red vehicle, I can imagine black would be a real challenge! Also thanks for the very complete recipe for maintaining the car in the condition I prefer. Still seems like way more work than should be required on a premium vehicle with what I had expected to be a premium paint job! Previous vehicle was a 2007 RX, color tan. MUCH easier to maintain. Guess I've learned my lesson - it's silver or tan from now on!

It is ridiculous for Lexus to try to charge you such an exorbitant price to replace so many parts when only a couple minor sub-components are damaged! You need to chase this all the way up the Lexus organization, then threaten with "I'm calling my lawyer" if you get no satisfaction. Be sure to log every phone call you have, cover with a written letter and save every bit of correspondence. Also be sure to mention that you have posted this on the Lexus Club forum and that, absent satisfactory response from Lexus, you will be notifying Consumer Reports, etc. about a) the far too fragile design of these components and B) Lexus' unacceptable expectation and pricing re: rectifying this situation.

I am not happy with the toughness of the paint on my Matador Red 2010 RX350. It seems that the clearcoat is extremely soft and very easily scratched. Admittedly my color is one that easily shows even the slightest marks but I still feel Lexus paint is much softer and much more easily marred than clearcoats on other vehicles I've owned. I am generally able to remove most of the mark with "scratch remover" (really just very fine polishing compound) and I am very careful when I park or maneuver the car anywhere near anything that could touch the paint. Also, I've stopped using brush-type car washes and now use only non-contact automatic washes or wash myself. Comments appreciated

Many thanks for your response - and glad I'm not the only one challenged with this. I thought I'd investigated the entire area thoroughly but will have another look.

I have a 2010 with Navi system. Cannot find the TPMS reset button in the location specified in the owner's manual. Had a 2007 without Navi so know where the button is supposed to be (not the handiest spot!) but can't find it on my newer model. Can't seem to find any info in Navi instructions either. Anyone know?

I purchased body side moldings from Sewell and, thanks to advice on this site, got the Owner's Club discount. Total cost approx $100. Construction and color match are great! Had intended to install myself but had car at dealer for routine check prior to a long trip so asked how much they'd charge to install - told them I didn't want to pay much more than $50. Was surprised/delighted when they charged me $65! BTW that was at Harvey Lexus in Grand Rapids, MI. Their installation was great and the car looks good now.

Recently replaced my 2007 RX350 with a certified used 2010. Like the new vehicle very much except for driver's seat head rest. I find that regardless of how I set seatback angle, the headrest is too far forward and always bumps the back of my head when I sit up straight. Hate to lean forward to avoid contacting the headrest! I did remove and reverse the headrest but that places is too far rearward to be of any benefit in the event of a rear collision. Anyone else have this complaint? Any suggested solutions?

The proper way of adjusting outside mirrors was developed by an engineer at the GM Proving Ground and has since been adopted by the Society of Automotive Engineers. The key thing to remember is that the door-mounted mirrors are not "rear view" mirrors - that's what the thing hanging in the middle of the windshield is for. The outside mirrors are for monitoring things in adjacent lanes. And when they're properly adjusted you will not have a blind spot (assuming you have normal peripheral vision) Here's the correct technique: 1. For the left mirror, place your head next to the left door window then adjust the mirror so that you can see the left side of the car just at the far right side of the mirror 2. For the right mirror, lean your head to the approximate center of the car, then adjust the right mirror so you can see the right side of the car just in the far left side of that mirror 3. Take a drive on a freeway or other road having at least two lanes each direction. Drive in the right lane and let a car pass on the left. Verify that you can see that car in the mirror until you can begin to see it in your peripheral vision. If you lose it, adjust the mirror a little further out. 4. Repeat this with the right side mirror - drive in the left lane and pass/let pass another vehicle on the right. Verify that as the vehicle passes you, it appears in your peripheral vision at the same time it disappears from the mirror. If not, tweak the mirror angle per #3. The great thing about this technique is that, once you learn to trust it, you no longer have to twist your head around to execute safe passing maneuvers. Additionally, you can back up using only the mirrors by scanning back and forth from one outside mirror, to the center (rear view) mirror to the other outside mirror. Of course, those of us with backup cameras won't need to do that!

Thanks for the thoughtful responses. I certainly don't expect any problems with the car but can enjoy more peace of mind on trips when I've "thought through" potential challenges. Yes, I'll absolutely set up the Lexus and Toyota dealer locations in my iPhone & iPad. And you're right, we are absolutely spoiled with technology and communication capabilities. In fact my wife and I couldn't manage our current lifestyle without it - travel to a new area, rent a nice furnished condo, stay as long as we want, then move on. The many vacation rental websites make it easy to find great places and to secure them before we move on. It's amazing, once you adopt this lifestyle, how much you find you can do without. We downsized after we sold our house in late 2009 and we're still shedding stuff at every stop!

I had the oil pressure hose replaced after I got the recall notice. It appears they replaced the old hose with a new one of the same type. Anyone know whether the replacement hose is really of longer lasting material? If not, is there a recommendation as to when the hose ought to be replaced again?

I've had a 2007 RX350 since new and now has 69k miles. We will be traveling all summer through several western states in which there are no Lexus dealers. I called Lexus to see what I should do if I need repairs in one of those areas. The tech told me that if there are no Lexus dealers, they call AAA! I asked whether a Toyota dealer would be a good second choice but the tech wouldn't comment. Anyone have experience with this issue?