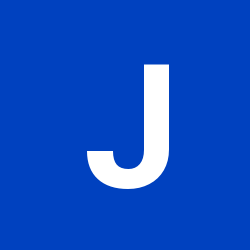 ---
Similar Content

By mtdave2

I put 1uzfe and trans from a 95 ls400 donor car. I used the lexus dash in the Toyota. I have it running and almost all is well. The speedo is not working and I am trying to understand the circuit to make this thing work!

The speedo does not work nor does the trip meter (nor does the torque converter. So the whole system is dead. I used an uncut loom and the 2 wire speed seniors (two of them) are wired through a plug I didn't have to touch. The only wiring I did was to connect the output from the engine ecu (spdm) to the dash wire for the speedo.

My question is how the abs system and the wheel speed sensors play into this. I know they must and is probably why my speedo is not working. Though I have not seen any wiring diagram that really shows how this all works. Exactly which wire from the abs to the ecu sends info to which pin on the ecu, at what pulse rate? I dont have wheel sensors, so how i can fool this thing!

Any help would be greatly appreciated



By SamanthaW

HELP.
I have a 1999 ES300 with 216,000 miles.
The problem started about a month ago. I was driving about 35 MPH and increasing speed when my car would not allow me to drive over 40MPH or 2,000RPM. I ran the code and it came back with P1305 IGNITER CIRCUIT MALFUNCTION (BANK 2 OR #2).
If I clear the code the car will usually start driving fine again. Sometimes it will not. I have found that if I clear the code, then keep the car turned off for a while (at least an hour) it will drive fine but eventually the car acts up again. I cannot afford to take my car to a mechanic but my husband is good with working on cars.
So my question is, what part needs to be replaced? Where is it located under the hood? What is the easiest way to replace it? And, what kind of cost am I looking at for the part?
I have also been randomly getting a code that is P0446 Evaporative Emission System Vent Control Circuit. Could these codes be related?
Thanks for anyone's help in advance! :)


By bkcali

Hey there. I am very new at this forum chat thingy but I have an issue concerning my 1990 Lexus ES250. Long story, short... I need either 1) a speedo cable adaptor assembly or 2) someone needing a project
Around April 2011, my cousin graciously let me have his 90 Lexus ES250 because I seem to have a curse that doesn't allow me to own a running vehicle for more than 6 months at a time. Several months down the line I let a friend of a friend use the car to get to work temporarily and got it back almost 8 months later with a blown clutch and a missing amp & spare tire and rim. Needless to say, I was a little.... irked, but nothing the local law would do since I got the car back and had no money for a lawyer.
Months go by and I am slowly working on saving the money to get the clutch replaced when my cousin offered to get it fixed for me and then I could pay him back. It's now been a little over a month and, after getting the car back from the dealership, I noticed that the speedometer and the radio were inop so I took it back to have them fix those 2 problems. The reply I got was that the speedometer adapter assembly "fell apart" when they pulled the transmission back to replace the clutch and I was given a part wrapped in a shop towel and told that they have no idea how to get a replacement. I have grudgingly searched, called and searched some more online and off and decided to try the forum sites. Needless to say, I am a little irritated over the fact that it has come down to me having to do the research work for this shop that jacked up my car and I now have no vehicle to drive and no one I know can seem to find the replacement part anywhere. So if anyone can guide me to a place that I can forward to the shop so they can actually fix my car, I would greatly appreciate it. Thanx in advance.