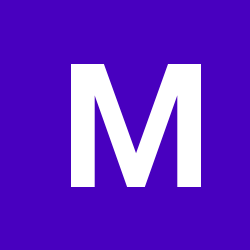 Speedo Not Working, Relationship To Abs, Cruise? Sharp Wiring Person N
---
Similar Content

By jnamorato

I was tagged recently on interstate 85 South in VA (speed limit is 70) going 87 MPH, but my cruise control was set at 72.  Took it to the dealer last week to get it checked out - they found nothing wrong, took it to get calibrated, they only found it off by 3MPH at a speed of 70MPH.
Driving it now with a GPS speed app, and it varies over long stretches.  Sometimes it is only by 5 MPH (i.e. GPS is telling me I am going 70, speedo shows 65), sometimes it is 10-12 MPH off - occasionally, the speedo is faster than the GPS (my wife said it was very erratic on her way home today).  These inconsistencies will often last for tens of miles at a time (i.e. 10-12 mph faster for a long stretch, or 5mph faster for a long stretch - it is not that it fluctuates wildly while driving - but there does seem to be some correlation to hard acceleration, also seems to "reset" itself when I go into park or turn the car off - and may be a different speed off when I start to run the car again).
1) First and foremost, I need to get the problem fixed - this is my wife's primary car and she is driving my two boys around all over the place.  I am working with the dealership (they have been good to work with so far) - but they seem to think it is a needle in a haystack issue that will be very difficult to diagnose and fix.  My independent mechanic (Toyota master certified and I have worked with them for over 10 years) basically said lexus speedometers are never wrong.
2) I need to fight the reckless ticket - the lawyer I contacted said my video evidence (had my bro in law video the GPS app next to the speedo while I was driving) would basically be inadmissible in court.
Has anyone heard of this type of issue before, and any ideas of how to fix it or what could be wrong?
Any guidance or advice would be greatly appreciated.
 
Jim


By bkcali

Hey there. I am very new at this forum chat thingy but I have an issue concerning my 1990 Lexus ES250. Long story, short... I need either 1) a speedo cable adaptor assembly or 2) someone needing a project
Around April 2011, my cousin graciously let me have his 90 Lexus ES250 because I seem to have a curse that doesn't allow me to own a running vehicle for more than 6 months at a time. Several months down the line I let a friend of a friend use the car to get to work temporarily and got it back almost 8 months later with a blown clutch and a missing amp & spare tire and rim. Needless to say, I was a little.... irked, but nothing the local law would do since I got the car back and had no money for a lawyer.
Months go by and I am slowly working on saving the money to get the clutch replaced when my cousin offered to get it fixed for me and then I could pay him back. It's now been a little over a month and, after getting the car back from the dealership, I noticed that the speedometer and the radio were inop so I took it back to have them fix those 2 problems. The reply I got was that the speedometer adapter assembly "fell apart" when they pulled the transmission back to replace the clutch and I was given a part wrapped in a shop towel and told that they have no idea how to get a replacement. I have grudgingly searched, called and searched some more online and off and decided to try the forum sites. Needless to say, I am a little irritated over the fact that it has come down to me having to do the research work for this shop that jacked up my car and I now have no vehicle to drive and no one I know can seem to find the replacement part anywhere. So if anyone can guide me to a place that I can forward to the shop so they can actually fix my car, I would greatly appreciate it. Thanx in advance.