1979 Toyota Century
Every now and then we get the opportunity to work on some very special vehicles, and I was pleased to get the chance to restore the finish of one of Japan's finest luxury cars…the Toyota Century.
The rare Century is hand-built in limited quantities (usually 200-500 per year), and this body style remained unchanged for 30 years (1967-1997). They are all built to order. This model had a V-8 motor, but in the late nineties it came with a V-12! The amount of power features that they put in a car built in 1979 is simply amazing. How about a power-reclining rear seat that can be controlled from the front? Not only does it have power rear curtains, but they automatically open up when you put the car in reverse.
This vehicle was designed and built for the elite…dignitaries, diplomats, and VIP's. It's a major indicator of high status in Japan to be seen in the Century. It is also the vehicle of the Emperor (special edition). The design is elegant, understated, and business-like (think of it as a Japanese version of the Rolls Royce or Bentley).
The owner of this particular car has a nice little collection of vehicles, and just had this one imported from Japan in December. He also just brought over a rare Toyota Celica GT-4 WRC that he needs me to work on as well.
For those interested in a bit of history on the Century, I have attached a video that goes into the design and manufacturing process. It's almost 7 minutes long, but it's pretty interesting. So if you don't have time now, then read through the rest of the thread and come back to watch the video!
First up, let's take a closer look at the condition. For a 30 year old vehicle, the finish looked pretty good and had a lot of gloss. Since this was most likely chauffer-driven, I'm sure it was washed and waxed quite frequently.
As you can see, it had a bit of a swirl problem!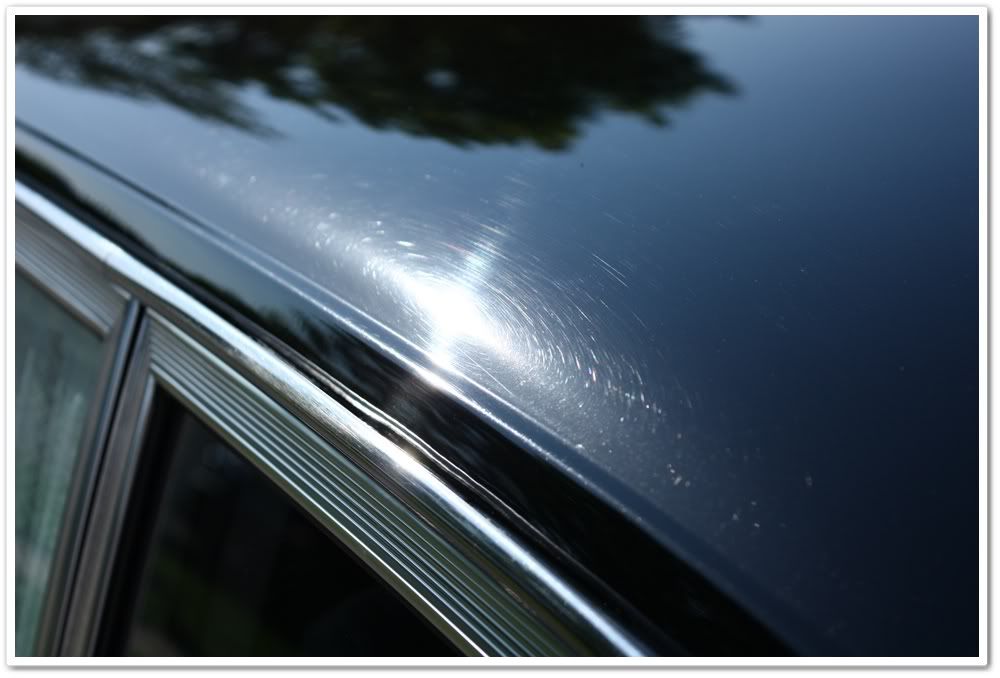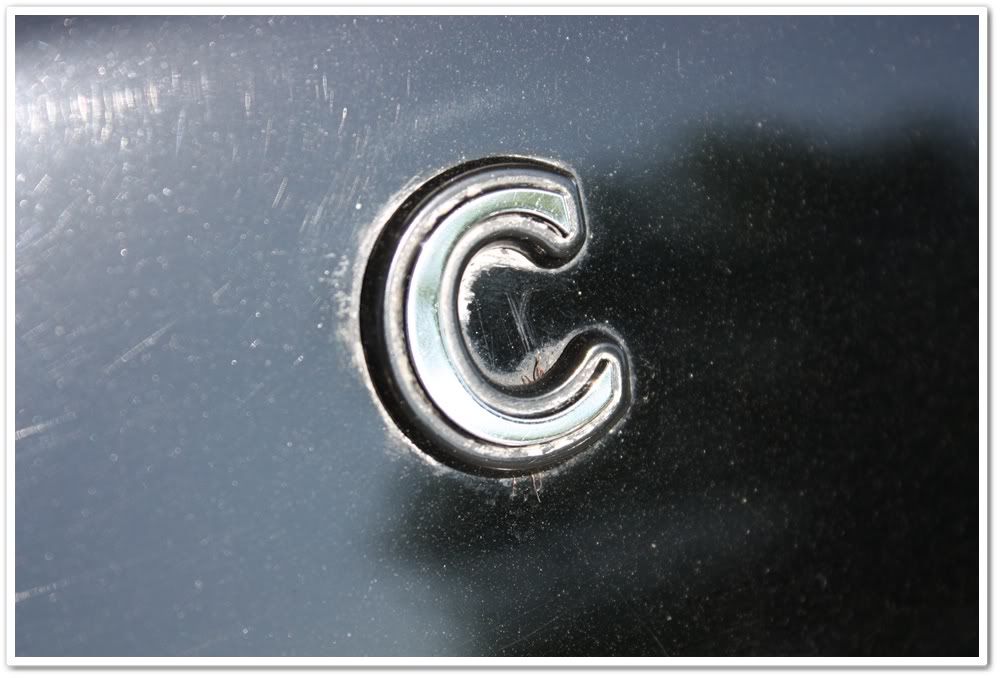 The tail lights were in need of some serious TLC as well.
There was also quite a bit of polish and wax buildup in all of the seams, around emblems, and at the edges of the trim.